Steema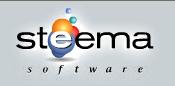 Steema Software SL company (formerly teeMach) was formed in 1996 to help meet the growing demand for the shareware version TeeChart 1.0 VCL for Delphi 1.0 developed by David Berneda. "teeChart 1.0 was developed out of the necessity for a complete and 100% Native Delphi VCL Charting tool." TeeChart grew in popularity to become the defacto native charting tool for Delphi and chosen by Borland as the only native charting tool to be bundled in Delphi and C++ Builder and to build the DecisionCube "TDecisionGraph" control.
Products by this vendor
Files related to the vendor
(no files)
Vendor news
(no news)
Moonsoft's certificates
Support services
Support web
Visit the new Steema support web! Includes online forums and technical information resources.
---