Unity Technologies ApS Unity Pro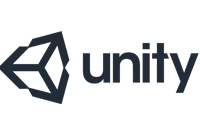 Unity is used to create half of the world's games. Our real time platform, powered by tools and services, offer incredible possibilities for game developers, and creators across industries and applications.
An all-in-one Editor that extends to match your production workflow
The Unity Editor features multiple tools that enable rapid editing and iteration in your development cycles, including Play mode for quick previews of your work in real-time.
All-in-one editor: Available on Windows and Mac, it includes a range of artist-friendly tools for designing immersive experiences and game worlds, as well as a strong suite of developer tools for implementing game logic and high-performance gameplay.
2D & 3D: Unity supports both 2D and 3D development with features and functionality for your specific needs across genres.
AI pathfinding tools: Unity includes a navigation system that allows you to create NPCs that can intelligently move around the game world. The system uses navigation meshes that are created automatically from your Scene geometry, or even dynamic obstacles, to alter the navigation of the characters at runtime.
Efficient workflows: Unity Prefabs, which are preconfigured Game Objects, provide you with efficient and flexible workflows that enable you to work confidently, without the worry of making time-consuming errors.
User interfaces: Our built-in UI system allows you to create user interfaces fast and intuitively.
Physics engines: Take advantage of Box2D and NVIDIA PhysX support for highly realistic and high-performance gameplay.
Custom tools: You can extend the Editor with whatever tools you need to match your team's workflow. Create and add customized extensions or find what you need on our Asset Store, which features thousands of resources, tools and extensions to speed up your projects.
Better Collaboration: See what others are working on, right in the Unity editor where you spend most of your time.
Unity 7.0 Software which includes significant enhancements to power enterprise-class security, meet compliance requirements and provide ransomware protection. Unity 7.0 Software now supports Object (S3) protocol, immutable snapshots, object locking, and a 40% performance increase in throughput and up to a 50% increase in Unity to Assureon Ingest Rate- Significantly improving the efficiency of the Unbreakable Backup solution.
Available as:
Commercial license
Academic license
1 year license
OS support:
Windows 10
Win64
Media available:
ESD
---
| Order | Item no | Name | Type | Price excl. VAT | Price incl. VAT 24% |
| --- | --- | --- | --- | --- | --- |
| Order | 11837 | Unity Pro 1 year license | Subscription | 1 880,00 € | 2 331,20 € |
License prices are often shown as a price per user or computer. Moonsoft reserves the right to change pricing without prior notice. The prices indicated are shown with value added tax (usually 24% except for books) and without. To see more information about a product, click the item number in the table above.