Vendor:
SysTools
UN Group: UN-43232406 - Program testing software
SysTools SysTools Products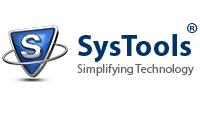 All your data security needs under one roof. Choose the software that's right for you!
Data Recovery - Offering a range of professional products to recover permanently lost data, files, & folders with guaranteed results File Conversion - Provides you with wide range of products for delivering the file conversion needs across different platforms File Repair - Explore Diverse Range of SysTools software which can help you repair & extract data from corrupted/damaged files into healthy file Digital Forensics - Unlock your digital evidences with variety of solutions & equipped applications provided by SysTools Cloud Backup - Take backup to protect critical data in cloud from cyber attacks with wide range of Cloud Backup Solutions offered by SysTools. File Migration - Simplify your migration needs with automated solutions by SysTools that offer to move your data from one platform to another.
Available as:
Commercial license
User license
OS support:
Windows 10
Windows 11
Media available:
ESD
Similar products:
---
| Order | Item no | Name | Type | Price excl. VAT | Price incl. VAT 24% |
| --- | --- | --- | --- | --- | --- |
| Order | 149253 | Access Password Recovery Business Licence | License | 44,84 € | 55,60 € |
License prices are often shown as a price per user or computer. Moonsoft reserves the right to change pricing without prior notice. The prices indicated are shown with value added tax (usually 24% except for books) and without. To see more information about a product, click the item number in the table above.