Vendor:
Aptech
UN Group: UN-43232605 - Analytical or scientific software
Aptech GAUSS Mathematical and Statistical System 22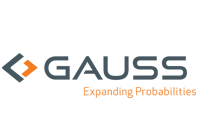 GAUSS is a fast and powerful software package featuring a highly adaptive suite of analytical tools. Its flexible, full-featured matrix language, intuitive interfaces and powerful applications enable swift transformation of data and ideas into action.
The interactive and intuitive nature of the GAUSS platform allows you to develop and customize, even complex analytics, 10-40x faster than traditional languages. While the GAUSS platform allows you to develop new ideas as quickly as a prototyping environment, unlike a prototyping environment, the robust GAUSS mathematical engine is fast enough that you will be happy to place it into production. The GAUSS Engine allows you to seamlessly integrate the power of GAUSS directly with Java, web-applications, C/C++ programs and more.
Less work. Less time. More results.
Available as:
Commercial license
Workstation license
Academic license
Goverment license
Volume license
Floating license
OS support:
Linux
Mac OS X
Windows 10
Win64
Media available:
ESD
Similar products:
---
| Order | Item no | Name | Type | Price excl. VAT | Price incl. VAT 24% |
| --- | --- | --- | --- | --- | --- |
| Order | 112277 | GAUSS Mathematical & Statistical System 22 EN Win/Mac/Linux (ESD) | License | 3 178,79 € | 3 941,70 € |
License prices are often shown as a price per user or computer. Moonsoft reserves the right to change pricing without prior notice. The prices indicated are shown with value added tax (usually 24% except for books) and without. To see more information about a product, click the item number in the table above.