Use this page to read what's going on in the software business and information about events and software offers
You can also browse our news in industry standard RSS format.
---
As of 1-August-2018 changes to volume prices for Enterprise Architect will come into effect.

Updated 20.6.2018

As of 1-August-2018 changes to volume prices for Enterprise Architect will come into effect. The rates for new Enterprise Architect licenses will now be at the following volume levels: 1 to 49 licenses, 50 to 100 licenses and 101+ licenses.
Volume discounts for MDG licenses and for Enterprise Architect subscription renewals will no longer be available.
---
Introducing GFI Software, Aurea SMB Solutions

Updated 19.6.2018
In 2015, GFI Software was acquired by Aurea, and Scott Brighton, Aurea CEO, was appointed CEO of GFI. Aurea, founded in 2012 and based in Austin, Texas, is the technology behind some of the world's greatest customer and employee experiences, for the largest and most successful brands.
To date, GFI has operated independently from Aurea. To maximize and leverage the strengths of each organization, GFI is excited to announce their intent to bring GFI Software and Aurea closer together, which you'll see with the initial rebranding of GFI Software as GFI Software, Aurea SMB Solutions.
---
AdminStudio Enterprise license upgrade from a current Standard or Professional edition now 50% off!

Updated 18.6.2018
For a limited time your existing AdminStudio customers can upgrade to an AdminStudio Enterprise license from a current Standard or Professional edition and receive 50% off the price of the upgrade. To be eligible for the discount the end-user customer's purchase must include 1 year of maintenance and include a minimum of a 1 year subscription for App Risk Module.
---
Intelligent Process Digitization & Automation webinar 30.8.2018

Updated 8.6.2018
How automated are organisations businesses today? It may surprise you to hear that 68% of all enterprise processes remain highly manual. Digitisation and automation of these processes can improve and facilitate work and enhance workflows. Almost every business handles repetitive digital processes on a day-to-day basis, however they are often fragmented across different teams, systems and technology structures. In addition, digitisation of business processes are primarily left unfinished, leaving them partially functional. Empowering users to automate and optimise enterprise processes allows your business to become more productive and cost effective as a whole.
Here's how your business can improve by digitising, automating and optimising your manual business processes:
* Save your employees' time by eliminating time-consuming tasks
* In turn, give your users the time to complete tasks crucial to your businesses functionality
* Remove human errors from your processes and improve customer satisfaction
* Save money on in-efficient manual processes

This is where Nintex Workflow steps in. No matter what database or applications your business is using, Nintex can connect all your processes and data with its advanced workflow platform, digitally transforming your processes and leading your organisation to full business automation, all without the need for a single line of code.
Welcome to Moonsoft's and Nintex's webinar!
Join us to see and hear more of how Nintex Workflow can help to automate and digitise your organisation's processes (Click Additional info to register).
---


Updated 29.5.2018
---
Process Days 2018 in Helsinki Messukeskus - May 16-17

Updated 14.5.2018
The Process Days Event 2018 & Intelligent Process Automation
Intelligent Process Automation empowers employees to automate and optimize their own business processes with no-code workflow and a content automation platform that's trusted by IT.
Participating in the Process Days 2018 event?
Welcome to meet Moonsoft and Nintex staff in Process Days 2018 event to see and hear more about IPA opportunities for you businesses.
---
InstallShield 2015 End-of-Life Upgrade Campaign

Updated 26.4.2018
If you are an InstallShield 2015 user you are still eligible for upgrade pricing (approximately 50% full license price) and can move to most current version of InstallShield (2018) from now until June 30 2018, when eligibility for upgrade pricing expires.
---
Enfocus has released PitStop Pro 2018

Updated 24.4.2018
The latest version of PitStop Pro are all about making life easier, saving time and providing additional advanced editing functionality - PitStop 2018 ensures a print-ready PDF file every time!
---
Current Sharegate Lite subscribers have now access to the standard version of Sharegate!

Updated 23.4.2018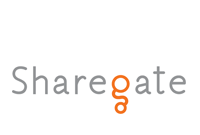 Sharegate wants to give their users access to tools that will help them manage their digital platforms and take full advantage of the digital workplace. For that reason, all current Sharegate Lite subscribers access to the standard version of Sharegate from April 24th until the end of their current subscription, at no extra charge.
---
GFI Software has released GFI Unlimited - a brand new subscription!

Updated 3.4.2018
Get ready to unleash unlimited access to all the business software you need for one low price!
On April 3, 2018 GFI Software has launched GFI Unlimited - a brand new subscription that unlocks access to all the network security and communications software all companies in the world need to power their business. GFI Unlimited is game-changing in its simplicity, revolutionary in its value, and drives an unparalleled alliance for the Channel.
One subscription unlocks the entire catalog - customers license a subscription to GFI Unlimited per unit, gaining access to a comprehensive - and always growing - suite of network security and communications solutions. Subscription is also very business-proven, full-featured software - the software included in GFI Unlimited is the same great software you already know including GFI LanGuard, GFI MailEssentials, GFI Archiver, Kerio Control, Kerio Connect and many more.