Use this page to read what's going on in the software business and information about events and software offers
You can also browse our news in industry standard RSS format.
---
Parallels Remote Application Server webinar on 30th of August!

Updated 21.7.2017
On the 30th of August, Parallels are hosting a webinar on how Remote Application Server (RAS) helps educational institutions to achieve a secure, mobile-capable campus for staff, students, and faculty.
It provides students and faculty on-the-go access to coursework, training environments, and educational applications from any device—even off campus.
Parallels RAS helps educational institutions by:
Making educational Windows applications available on any device. Providing a comprehensive application delivery solution with no need for third-party add-ons. Empowering learning through a mobile workspace. Protecting student and staff data with encryption protocols and advanced filtering. Improving student and faculty productivity with on-the-go access to learning resources.
---
Sonatype Acquires Vor Security; Introduces Nexus Lifecycle XC

Updated 10.7.2017
Sonatype, a leader in software supply chain automation, today announced that it has acquired Vor Security. Ken Duck, founder and CEO of Vor will join the product and engineering team at Sonatype to continuously expand and refine the open source component intelligence service that underpins the Nexus platform.
---
Moonsoft expands its product portfolio with Runecast's products

Updated 5.7.2017
Moonsoft's broad selection of software products has today been expanded with Runecast's products. Contact us for details regarding the products and services that Runecast can provide.
---
20% Discount VNC Connect Enterprise. Get it now!

Updated 4.7.2017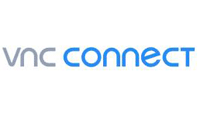 Flexibility is key to any software deployment and with RealVNC your customers can choose their remote access connection method. Only a VNC Connect Enterprise subscription offers the choice of cloud, direct or hybrid connections in a single product.
---
New Corel Painter 2018 for artists and illustrators who demand the best!

Updated 28.6.2017
Digital art software trusted by professional artists
Make an effortless transition from traditional to digital art, and accomplish natural, professional results in less time with Painter 2018. Expand your digital art capabilities using a phenomenal collection of the world's most realistic Natural-Media. Experiment with unlimited art materials trusted by artists worldwide, including thick paints, flowing watercolors, and texture-filled media.
---
Special competitive upgrade promotion with 35% off from Symantec Endpoint Protection 14!

Updated 28.6.2017
Protecting the endpoint has never been more important, especially with such threats as WannaCry ransomware, described as the largest cyber security attack in the world. We are offering a special competitive upgrade promotion with 35% off from Symantec Endpoint Protection 14 (SEP 14) new license bundles, initial maintenance, and renewals. In addition, we're offering 35% off Symantec Protection Suite Enterprise Edition 5.0 (SPS) on new license bundles, initial maintenance, and renewals.
---
New CorelDRAW Technical Suite 2017 has been released

Updated 23.6.2017
Envision. Illustrate. Communicate.
Create and deliver impactful technical communication content with intuitive connectivity, accurate technical illustration tools, and expansive file compatibility. Get right to work in a customizable environment with pen and touch support, professional image editing and advanced standards compliance. CorelDRAW Technical Suite 2017 provides dedicated illustration assets for technical instruction and collaboration in print, online and mobile. It's the easiest and fastest technical illustration software to author visual communication projects in a technical world.
---
WhatsUp Gold Starter is yours... at no cost

Updated 9.5.2017
Try WhatsUp Gold's powerful network monitoring, discovery, alerting, troubleshooting and configuration management capabilities with a free five-point license. We are sure you'll love it as much as tens of thousands of other WhatsUp Gold customers do!
---
There's a better way to sign.

Updated 1.3.2017
Whatever you need to get signed, make it a faster, better experience with e-signatures. Adobe Sign is the world's top e-sign solution. And it's as easy to deploy as it is to use.
---
World#s Fastest Backup and Recovery - Acronis Backup 12!

Updated 31.1.2017

As the volume of data explodes, the IT landscape evolves into hybrid cloud environments. To ensure business continuity, customers are now faced with having to protect all their data, everywhere - including the cloud. Especially when learning that 80% of the 78% of companies using or implementing cloud solutions have already experienced data loss in the cloud. Data protection of the cloud, in the cloud and to the cloud is poised to become the biggest business opportunity in the IT market.