Use this page to read what's going on in the software business and information about events and software offers
You can also browse our news in industry standard RSS format.
---
Enfocus has released PitStop Pro 2018

Updated 24.4.2018
The latest version of PitStop Pro are all about making life easier, saving time and providing additional advanced editing functionality - PitStop 2018 ensures a print-ready PDF file every time!
---
Current Sharegate Lite subscribers have now access to the standard version of Sharegate!

Updated 23.4.2018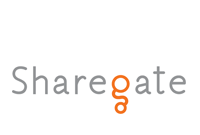 Sharegate wants to give their users access to tools that will help them manage their digital platforms and take full advantage of the digital workplace. For that reason, all current Sharegate Lite subscribers access to the standard version of Sharegate from April 24th until the end of their current subscription, at no extra charge.
---
Steinberg is running a Wavelab Promo with 40% off till April 26th.!

Updated 17.4.2018
Steinberg is running a Wavelab Promo with 40% off till April 26th. - ask more from our sales!
---
Empower your creativity - CorelDRAW Graphics Suite 2018

Updated 10.4.2018
CorelDRAW Graphics Suite 2018 is a leading graphic design software enjoyed by millions of professionals, small business owners, and design enthusiasts worldwide. It offers a seamless design experience for graphics, layout, illustration, photo editing, tracing, web images, print projects, art, typography, and more. Design with confidence and achieve stunning results.
---


Updated 5.4.2018
---
GFI Software has released GFI Unlimited - a brand new subscription!

Updated 3.4.2018
Get ready to unleash unlimited access to all the business software you need for one low price!
On April 3, 2018 GFI Software has launched GFI Unlimited - a brand new subscription that unlocks access to all the network security and communications software all companies in the world need to power their business. GFI Unlimited is game-changing in its simplicity, revolutionary in its value, and drives an unparalleled alliance for the Channel.
One subscription unlocks the entire catalog - customers license a subscription to GFI Unlimited per unit, gaining access to a comprehensive - and always growing - suite of network security and communications solutions. Subscription is also very business-proven, full-featured software - the software included in GFI Unlimited is the same great software you already know including GFI LanGuard, GFI MailEssentials, GFI Archiver, Kerio Control, Kerio Connect and many more.
---
PitStop 2018 to launch in April

Updated 7.3.2018
Enfocus announces grace period for latest version of industry leading PDF preflight and editing application.
PitStop 2018 will be released in April 2018, so all new customers purchasing PitStop 2017 from 1 March until the release date, will also receive a license key for PitStop 2018. This means that they can immediately start using PitStop 2017 and, once PitStop 2018 is launched, they can install the new version using the same key.
In addition, any existing users of PitStop Pro or Server, who have either a running maintenance contract or an active subscription, will automatically receive an upgrade to PitStop 2018.
---
MindManager 11 for Mac is released!

Updated 20.2.2018
We've got great news for our Mac customers: MindManager 11 for Mac was released on 20th February 2018!
This long-awaited release is packed with dozens of new and improved features - all designed to help Mac users organize ideas, tackle tasks and achieve goals with more elegance and efficiency than ever:
- Enhanced visualizations to see and shape tasks, projects, processes and plans in amazing new ways - Advanced mapping capabilities to build out concepts, projects, workflows, timelines and more with agility, precision and ease - Improved sharing tools to communicate ideas, information, plans and strategies with speed and clarity
...plus a fresh new interface, and much more.
---
MaxParallel for SQL Server - maximize your business productivity!

Updated 12.2.2018
Power your businesses with MaxParallel for SQL Server
DataCore Software's MaxParallel significantly shortens Microsoft SQL Server's time to process transactions, generate reports and analyze trends. It speed up concurrent data access by removing serial resource contention in multi-core servers and it is ideal solution for business critical High-Velocity OLTP and Real-Time Analytics.
MaxParallel for SQL Server do not need programming or hardware changes and it is simple plug and play software. It maximize you existing SQL Servers performance and you can experience benefits over night.
Download trial today and test it!
---
New Rhino for Windows 6 now available!

Updated 25.1.2018
New Rhino for Windows 6 is now available - don't forget to take advantage of the 90 days discount offer and upgrade your old version into new 6 version for only 395,00 euros (VAT 0%)!
---
New data deletion program O&O SafeErase 12 has been released

Updated 24.1.2018
We are proud to present the new version 12 of our award-winning data deletion program O&O SafeErase 12! This product affords you the maximum protection for your confidential data and your identity.
Your personal photos and confidential documents can easily fall into the wrong hands when you sell, give away or dispose of your old PC or hard drives. Identity theft is now a widespread security threat. This is because clicking on "Delete" does not mean your files are permanently deleted. Even formatting the hard disk is not enough to permanently delete data! O&O SafeErase permanently deletes your confidential files using recognized methods so that a recovery is never possible, not even when using the best file recovery software.